March 4, 2022 – According to a recent Florida Today article, the population of Viera increased by 58% from 2010 to 2022. Today's total of more than 30 thousand residents is expected to double again to 70 thousand by 2050. But that phenomenal growth is being carefully guided by a master plan that is anticipating the opportunities.
"We continue to be the most desired location within the Space Coast market, given our geography and accessibility," said Todd Pokrywa, president of The Viera Co.
"There's a gravitational pull towards Central Florida and Viera. We're seeing that with tremendous job growth in defense contracting, commercial space and high-tech industries. The latest example being Terran Orbital: more than 2,000 jobs announced with that company, with an average annual salary of (about) $85,000," Pokrywa said.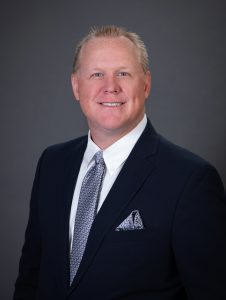 According to Florida Today, Pokrywa outlined an array of development updates during a Feb. 10 "Business is Booming in Viera" speech to the Melbourne Regional Chamber at Holiday Inn Melbourne-Viera.
Development details of note:
Wawa should break ground this quarter on its long-discussed store-gas station at Viera Boulevard and Stadium Parkway.
Inspired by Celebration Park Naples, a future lakefront community park is slated to host music concerts, art and food festivals, and other activities just west of Luna in the Viera Town Center. Construction may begin by early 2023.
North American Properties plans to build a three-story office building just west of Fairfield Inn & Suites at the Viera Town Center.
Crews have finished building a pedestrian walkway around the 30-acre lake anchoring the future Borrows West commercial area, just southwest of the I-95 Viera Boulevard interchange.
Just south of Chick-fil-A at Borrows West, a two-story wine bar — Venezia Wine Veranda — is planned.
Northeast of Costco, planners envision a "full-service hotel with meeting space."
"We still have a really long runway in front of us before the community of Viera is built out. The best is yet to come," Pokrywa said.
For more details read the full article at Florida Today.
Posted on March 4, 2022. Categorized under: News, The Viera Company