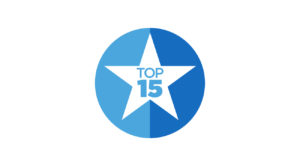 Viera, Florida is ranked 13th and 15th of the Top 50 Master-Planned Communities in the nation for 2021.
Viera, Fla. – Jan. 10, 2022 – John Burns Real Estate Consulting, LLC and RCLCO Real Estate Advisors (RCLCO) have released their list of the Top 50 Master-Planned Communities (MPCs) across the United States. Viera, Florida has been ranked within the top 15 MPCs in the nation on both lists and, for 2021, made a significant jump in rankings from previous years. RCLCO ranks Viera at 13 for 2021 and John Burns Real Estate Consulting, LLC ranks Viera at 15.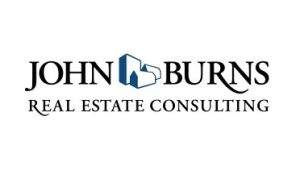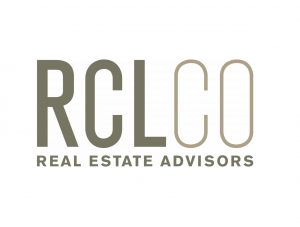 Karl Pischke, Vice President of RCLCO Real Estate Consultants, noted that "Viera became the 13th best-selling master-planned community in the country for 2021, building upon a trend of impressive performances following a 16th place finish in 2020 and a 22nd place finish in 2019. The Top-Selling Master-Planned Communities Report is a publication released by RCLCO Real Estate Consultants twice each year to track the top performing communities in the country and to identify development best practices from the MPCs that have pioneered their way into the top ranks. Viera's performance and consistent growth within the ranks of other top-selling master-plans is representative of the thoughtful investment in place-making and community development by The Viera Company."
Lesley Deutch, Principal Consultant at John Burns Real Estate Consulting, noted that "Viera, the 15th fastest selling MPC in the nation, exemplifies the word 'community' and attracts a wide range of residents including space industry professionals, families seeking good schools, and retirees who desire convenient access to retail in a small-town setting."
Both organizations base their top 50 rankings on high-performing MPCs and new home sales within the communities. Consultants provide feedback from industry contacts that support the research, which goes into producing the prestigious annual rankings. "Viera climbing the rankings and moving into the top 15 best-selling master planned communities in the country is evidence of its increasingly sought after location in the center of the booming Space Coast market which is only 15 minutes from 72 miles of Atlantic Ocean beaches." stated Todd J. Pokrywa, President of The Viera Company. "Viera offers a wide variety of residential options with everything from luxury rental apartments, paired villas and fourplexes, semi-custom and custom homes to active adult opportunities and everything in between. Viera is easily accessible via four interchanges along I-95 and within one hour of three international airports. The master planned community continues to benefit from the Space Coast's strong economy and growing job base as well as A-rated schools. The ranking is also a tribute to the hard work and meticulous planning performed by the exceptional team at The Viera Company." Pokrywa continued.
In 2021, Viera's continued growth and popularity was evident through the introduction of "lotteries" for a chance to purchase a lot and build a home in select neighborhoods. Demand for Viera's housing choices is at an all-time high and home builders are feeling the surge to build a home in Viera. Another boon for Viera's development was the completion and opening of the Lake Andrew Drive extension and the Pineda Causeway interchange at I-95. Pokrywa noted, "In addition to adding the fourth and final interstate connection to Viera, this infrastructure investment allows us to be nimble in responding to residential and commercial demand in the center of the Space Coast market. The Pineda Causeway interchange (and the new Costco store) is at the front door to over 3,000 acres of area west of I-95 slated for future development within the Viera master-planned community, with many projects and neighborhoods already in varying stages of planning, design, engineering, permitting and construction. Included among these neighborhoods is Pangea Park which will be the first Viera Builders exclusive community in Viera's Village 2 offering a wide range of residential living options in close proximity to both Costco and the future development within the surrounding mixed use area that will soon follow."
The Viera Company's Senior Vice President of Sales and Community Development, Scott Miller, remembers Viera's humble beginnings and says that "Viera means "faith" – faith that began in 1989 when the vision for Viera broke ground and has culminated in being honored as one of the Top 15 master planned communities in the country." Miller continued, "Since the beginning, Viera has faithfully executed its masterplan and its mission to create vibrant, livable communities that are built with faith, integrity, and thoughtful stewardship of the land."
Much of the popularity of Viera can be attributed to its amenities such as its multi-use trails, access to wetland and conservation areas, numerous community and neighborhood parks, a resort style amenity center, unique shopping and dining options, A-rated schools, and recreational opportunities such as the award-winning Duran Golf Club, the Brevard Zoo, the USSSA Space Coast Stadium Complex, and the outdoor hockey rink at La Roca Park. Located in the heart of Brevard County, Viera is also convenient to Brevard County's beautiful beaches and its area attractions. "Viera's central location on the Space Coast provides a strong economic and employment base that is uniquely enhanced by our coastal setting where we are insulated from so many urban challenges yet blessed with unique and exceptional experiences – from watching a rocket launch to exceptional dining to a walk on Viera's trails or the nearby beach – it's all here." stated Miller.
RCLCO Ranking: https://www.rclco.com/wp-content/uploads/2022/01/Advisory-Top-Selling-MPCs-2021-Year-End-Print-2022.01.06-1.pdf
John Burns Ranking: https://www.realestateconsulting.com/wp-content/uploads/2022/01/JBREC-Top-50-MPCs-2021-PDF-PR.pdf